But where most writers who see their property spin off the rails in a TV adaptation weep softly into fistfuls of money, Kirkman is barking shouts of joy over every alteration ... also into fistfuls of money. Partly because of a character who wasn't a Kirkman creation at all. This guy:
AMC Studios
Surgeon General's Warning: Extended viewing of Daryl Dixon will ruin your underwear,
regardless of your sexual preferences.
The Change:
Yep. Daryl Dixon, the ass-kicking, crossbow-wielding, (maybe gay?) zombie hunter played by Norman Reedus (aka "Probably The Only Reason You're Still Watching The Show") was invented entirely for the TV series.
His inclusion is actually one of a series of choices Kirkman thinks improved on his own work. He has praised the show for such things as broadening the character of Shane Walsh and changing his death, saying that the TV version is "much cooler than the 'wham, bam, thank you, ma'am' that you get in the comic." In the comic, Shane dies almost as soon as the conflict between him and Rick is introduced, whereas the show actually allows for some tension to build before releasing him back into the wild to pursue other television projects.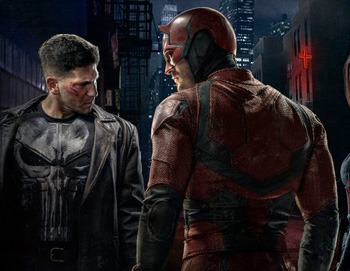 Marvel Television
"As long as I'm shooting people in the head, I'm good."