However ...
It's easy to imagine that the extra air in bags of chips is an insidious plot by corporations to reduce costs and increase profits. After all, these are the same companies that deliberately get us addicted to junk food so they can take our money as they kill us, so it's no stretch to assume they're evil in a bunch of other ways too. But under-filled chip packets are, surprisingly, not one of them.
The technical term for it is "slack fill," and the FDA has laws against it. So why don't they crack down on these criminally over-inflated chip packets? Because it serves a practical purpose -- namely, it stops your chips from grinding down into a bag full of salty potato crumbs.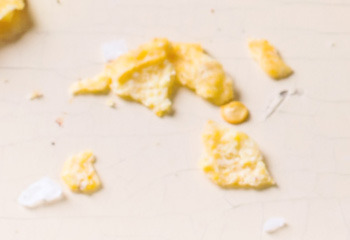 NatashaBreen/iStock/Getty Images
That would become even saltier from your tears.
Due to the miracle of modern technology, you're able to enjoy snacks today that were manufactured on the other side of the country, but this also means your chips have to make a long, bumpy journey before they get to you. From the packing process on the factory floor to the shipment across America's pothole-filled roads, your chips take a hell of a beating from the time they leave the processing plant to the time they arrive on the shelf of the liquor store you're drunkenly perusing at 3 in the morning.
Juanmonino/iStock/Getty Images
"The shit I've seen, man."