"OK, I think we're ready for Book 2, now."
In June of the same year, a series of Fight Club-esque coordinated bombs went off in seven major American cities. New York; Boston; Pittsburgh; Cleveland; Paterson, New Jersey; Washington D.C.; and Philadelphia were all rocked by powerful explosions that took out houses, businesses, and churches. Although the operation was expertly coordinated (all of the explosions went off in the span of 90 minutes), only two people died in the attacks: William Boehner, a New York nightwatchman, and the bomber who was tasked with delivering another exploding hello to Attorney General Palmer but tripped on the steps outside Palmer's office and wound up blowing himself the fuck up instead. It's safe to assume that neither of these two dudes were the intended targets.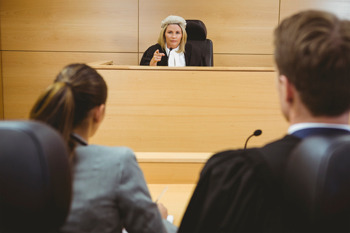 4774344sean/iStock/Getty Images
The subsequent slip and fall lawsuit filed against Palmer was also unsuccessful.
And, yet, all of this was still just a precursor to the real attack.
Palmer (already a notorious commie-hater) was understandably pissed off after having two bombs mailed to him within mere months. His fury resulted in the infamous "Palmer Raids," wherein thousands of suspected radicals were either illegally deported or detained without trial, which is apparently the only way America knows how to deal with the threat of terrorism. Despite Palmer's efforts (or maybe even because of them), by the time September 1920 rolled around, the Anarchists were still strong enough to muster one more attack: They decided to jump-start the market with a communist stimulus package, by which we mean they blew up Wall Street.
James Maeder-Daily News via NY Cop