He fled to Kabul, Afghanistan, where he was arrested again for failure to pay a hotel bill. This time he cranked the gross-o-meter knob up to 11, using a smuggled syringe to draw his own blood and drink it like some sort of self-loathing Dracula. Taken to the hospital again (where confused doctors probably tried to remove his appendix), he once again drugged a guard and slithered away.
His crime spree roadshow took him all over the Eastern hemisphere from Iran to Greece, where he was again locked up after a robbery. This time he started a fire in the back of a police van and bum-rushed the door when the guards stopped to investigate. This pattern continued until Sobhraj's success at evading confinement began to go to his head -- he started to think of himself as a "Nietzschean character, a criminal Superman."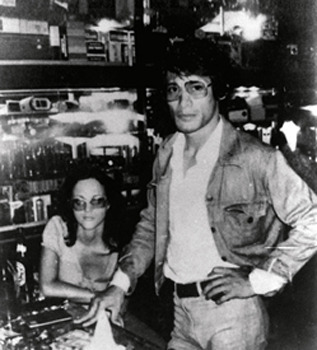 GQ India
A "Jean-Claude Van Damn," if you will.
But when the ponytailed bodies began to pile up, international law enforcement stepped in. When Sobhraj was arrested in New Delhi after posing as a tour guide and poisoning a group of French students with "dysentery pills" that gave them violent diarrhea in the lobby of a busy hotel (he was presumably just being a straight-up dick that time), authorities were able to link him to unsolved murders across several countries. Sobhraj was sentenced to 11 years for one murder plus the French pants-shitters, and it looked like The Serpent's jig was up.