His crime spree roadshow took him all over the Eastern hemisphere from Iran to Greece, where he was again locked up after a robbery. This time he started a fire in the back of a police van and bum-rushed the door when the guards stopped to investigate. This pattern continued until Sobhraj's success at evading confinement began to go to his head -- he started to think of himself as a "Nietzschean character, a criminal Superman."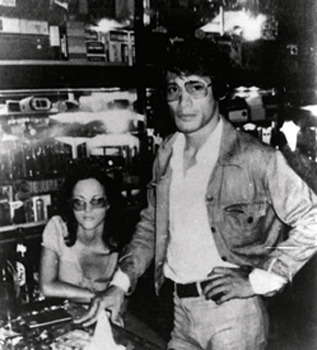 GQ India
A "Jean-Claude Van Damn," if you will.
But when the ponytailed bodies began to pile up, international law enforcement stepped in. When Sobhraj was arrested in New Delhi after posing as a tour guide and poisoning a group of French students with "dysentery pills" that gave them violent diarrhea in the lobby of a busy hotel (he was presumably just being a straight-up dick that time), authorities were able to link him to unsolved murders across several countries. Sobhraj was sentenced to 11 years for one murder plus the French pants-shitters, and it looked like The Serpent's jig was up.
Not the type of guy to let that get him down, he used his skill at manipulating others to ensure that he was treated like royalty while in the slammer. He sold interviews to sympathetic Western journalists and bided his time. It was a calculated move -- by serving the sentence in India, he would avoid a longer sentence in Thailand. When it looked like he might get released too soon, he escaped and got recaptured on purpose, just to allow the Thai statute of limitations to expire.
Dick Luria/Photodisc/Getty Images
"Is there any way we could time it so the expiration lines up with my birthday?"
After his release he moved to Paris, where all those interviews he did in prison resulted in him becoming a minor celebrity. Then, apparently tired of basking in the glow of his notoriety, he inexplicably (or absolutely explicably, considering his planet-sized hubris) took a trip to Kathmandu to gamble openly at a casino. Unfortunately (for him, not for society at large), he apparently forgot all about the 30-year-old Nepalese murder warrant that was still outstanding.