As if to confirm the finality of his demise, the next time we see Nightcrawler, he's in heaven, getting yelled at by his dickhead father, Azazel, who is equally dead.
Marvel
This is the weirdest family reunion Nightcrawler's had since that time he fucked his sister.
It turns out Azazel is leading a demon invasion of heaven, and every eternally resting soul apart from Nightcrawler is terrible at fighting. Nightcrawler decides to enlist the help of his living comrades, the X-Men, by sending miniature versions of himself to create a portal to Earth, which is apparently a thing he can do now.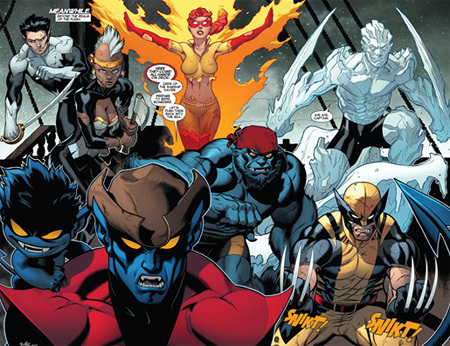 Marvel
"Make sure one of you brings back my cowboy hat. It looks good on me, and I miss it."