"Hi, Cadaver Warehouse? What do you have in kids' sizes?"
Because in order to verify this claim, she was required to fax in a death certificate for her nonexistent daughter, Xinia Daley Herman, which is required documentation for school officials (which makes us think they've had employees pull the "fake dead relative" trick a few times before). So, she made one of those. Now all she had to do was make a heartfelt call to the school to explain her situation, and by "make a heartfelt call" we mean "force one of her real daughters to call."
Yep. One of Barnett's daughters, at the command of her own mother, called the school to let them know that her "sister" had tragically died of a heart attack in Costa Rica, which must have been preceded by one of the most awkward and morally bankrupt mother-daughter conversations ever. Barnett then made another daughter call the school later that day to report the death again, just to make sure.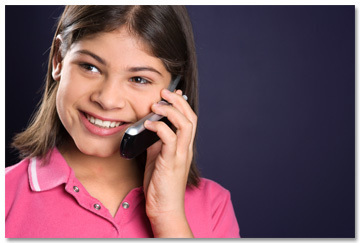 Getty
"Just like my sister said, she was devoured by scarabs. Yes, like in
The Mummy
."
Her ploy worked, and Barnett spent a relaxing two and a half weeks in Costa Rica with her employer none the wiser. That is, until one school official with the eye of Columbo noticed that the fonts on Barnett's death certificate were different from the ones that are normally used on such documents (presumably comic sans or wingdings). This led to more digging, which uncovered the fact that Barnett's trip to Costa Rica was three weeks before the day she claimed her daughter had died. Also, the Costa Rican government helpfully pointed out that the identification numbers on the certificate corresponded to a man who had died in 2005.