To date, no other artist has found a more succinct way to announce "I hit that" than painting his own genitals draped across the head of his girlfriend.
So What Happened?
Steve Wynn, the man who owns half of Las Vegas and is the 512th richest person in the world, owned the painting in 2006 and even considered naming one of his hotels after it. Despite it being one of his favorites, he was prepping to sell it for $139 million, a deal that would have made it the most expensive piece of art in existence. Here are two other facts that are pertinent to this story: Steve Wynn suffered from retinitis, which affected his peripheral vision, and Steve Wynn loved to gesture while he talked.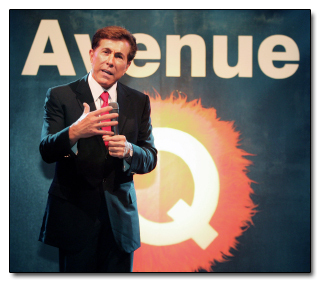 Getty
Restless hand syndrome is a serious condition that affects dozens of casino owners worldwide.
He had brought a few friends up to see the painting the weekend before it was set to sell, and while he was standing in front of it, expounding on the relationship between Picasso and the dick-faced mistress, he gestured too aggressively and threw his elbow right through the canvas.
Fortunately, the elbow didn't completely ruin the painting. La Reve has been restored, but the damage was done. The refurbished portrait has since been valued at only $90 million, which means that in a single second, Steve Wynn had given Marie-Therese a hole in her arm just big enough to suck $49 million worth of artistry out of the rest of the picture.