And more than that, individual names also make humans special. After all, outside of sappy Disney movies involving comically deformed elephants, what other animal parent takes the time to give each of its newborn members its own permanent moniker?

"Never mind, Christine. You can still sell him off to the ivory merchants."
Except the talking animals depicted in Disney movies aren't so far off the mark, at least when it comes to a few select species.
Wait, what?
Dolphins, crows, primates and parrots have all been observed using unique calls when they want the attention of specific members of their groups. This means that, at least among these species, individual animals actually have the equivalent of their own names. Most perplexing of all seems to be parrots, because according to pirate-movie logic, it should scientifically turn out that every single parrot ever has the same name.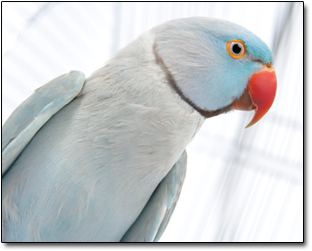 Getty
"GWAAK! Polly wants some individuality! GWAAK!"