Except the talking animals depicted in Disney movies aren't so far off the mark, at least when it comes to a few select species.
Wait, what?
Dolphins, crows, primates and parrots have all been observed using unique calls when they want the attention of specific members of their groups. This means that, at least among these species, individual animals actually have the equivalent of their own names. Most perplexing of all seems to be parrots, because according to pirate-movie logic, it should scientifically turn out that every single parrot ever has the same name.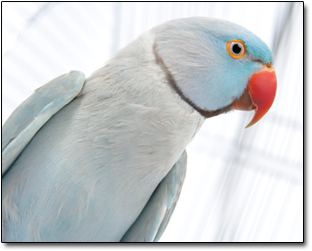 Getty
"GWAAK! Polly wants some individuality! GWAAK!"
But now that scientists know that parrots have signature calls, a few questions come up, like: Who gets to decide the signature call that's given to each parrot chick? Is it the parrots themselves who decide what they should be called, thus making it an innate characteristic? Is some sort of alpha parrot handing out identifying sounds? In order to answer all these questions, researchers at Cornell University filmed parrots in the wild of Venezuela, along with their newborn chicks, to see exactly when and how a parrot got its name.
Moonbuggy
"He shall be known as TupAWWWK!"
What the scientists found was that it was not the parrot newborns who got to choose their signature calls. Instead, it was the proud parrot parents who gave each chick its name. Much like a human, the adult parrot will choose a name for its young soon after it's born. Each parrot, though, may tweak its own signature call as it grows older, elongating a whistle here or shortening a chirp there, essentially giving itself a nickname.
Getty
"Hi! I'm (Saxophone solo from Careless Whisper)."