The Defense:
Parks claimed he had no recollection of any of the events of the night in question, and could only remember waking up in police custody. His defense counsel proposed that he had committed the murder while sleepwalking and therefore could not be held responsible for his actions (Parks had evidently been dreaming about his mother-in-law blowing a huge lead on Family Feud).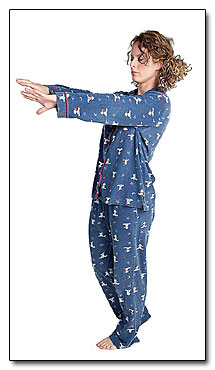 The sleepwalking defense is normally used to escape blame for things like pissing in the sink, so prosecutors found it a little far fetched, a phrase which here means "That's seriously the best he could come up with?"
Did it Work?
Not to take Parks at his word, doctors and detectives ran an Electroencephalography (EEG) scan to check his story. For those of you unfamiliar with an EEG scan, it consists of attaching multiple electrodes to the head and measuring neuron firing activity in the brain. It also resembles anime tentacle brain rape.
The results of the EEG showed that in fact Parks had abnormal brain activity indicative of extreme parasomnia, a dissociative sleep disorder that can lead to anything from night terrors to night stabbings.
Given these results, Parks's unwavering testimony and no discernible motive for the crime, Parks was acquitted of murder and never invited to spend the night at anyone's house ever again.