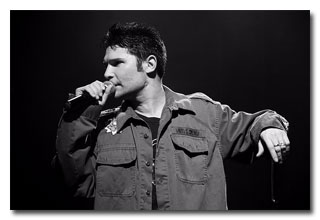 You'd be stupid not to buy this album. It's had tremendous reviews.
Fast Fact!
Feldman was the voice of Donatello in the first and third Ninja Turtles movies. Why not the second movie, you ask? Well, presumably he was too busy writing rock operas on the moon, having a career and not being douchey at all.

Just then, John Lennon rose from the grave and ate their brains.