Why You Invited Us:
The whole internet social networking phenomenon came about thanks to modern man's almost pathological need for attention. Also, among Facebook users there is still a large demographic of college-age males who will risk life and limb just to finally get someone to look at them.

"A million members and I'm gonna drink this semen!"
Why We Unfriended You:
First of all, we're probably not getting this invite from the actual guy offering to do the stunt. No, far more likely, it's coming from somebody else, spreading the gospel of Billy: The guy who will fuck a goat. We guess everybody needs something to believe in.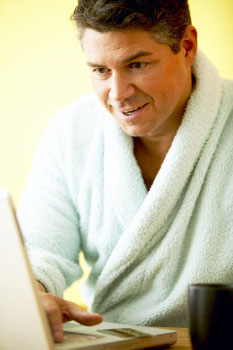 "999,999 people joined. Holy shit this is on. This is so on."
Now, we admit we're mildly amused by the thought of a guy whose parents are spending thousands of dollars on his education say, setting fire to his grundle hair at the urging of enough strangers.
But we all know that none of these groups actually end with the stunt being performed. Our attention whore who started the whole thing knew he'd never hit that ludicrous target and was just hoping to get an "Oh, you're so silly," and a good-natured pat from the cute girl down the hall he's too scared to actually start a real conversation with.

"Here, take my card. I almost drank semen."
But even if he was willing, it's still asking us to earn our internet entertainment. Handing out Facebook invites isn't a lot of effort, granted, but it sure is a lot less to just click on over to thousands of existing videos on YouTube of dudes trying to ramp their dirtbike off the roof of their house.
That's the way it should work; you put out the effort, then we decide if you're worth the attention. Now grab the peanut butter and the camera, and climb into the lion's cage. How else will you ever get people to like you?
[subtitle]
Join this Group to Fight [Insert World Problem Here][/subtitle]