When we think about scientists discovering new species, we usually imagine someone wandering through heretofore unexplored stretches of Amazon wilderness and finally stumbling across some new kind of spider monkey or maybe bigfoot. But the world is full of creatures previously unknown to science, and they turn up in the most ridiculous of places ...
A New Sea Urchin Discovered on eBay
Coppard & schultz via Echinoids.nl
Dr. Simon Coppard, a zoologist from the Natural History Museum in London, owes his fame to having discovered a new species of sea urchin (they have different standards of fame in the field of zoology). But he didn't do it after trawling new frontiers along the briny ocean floor in a tiny submarine -- he did it after screwing around on eBay for a few hours and stumbling across someone selling it for under 10 bucks.
Ebay via Guardian
If it had been $12, the sea urchin would've stayed unknown forever.
Apparently, sea urchins are a hot commodity online, and the recession-proof urchin industry is booming -- so much so that taxonomists can keep their animal classifying skills sharp by just sitting back and identifying different types of urchin specimens for sale. People buy them for their cool colors, and the specimen Coppard stumbled across was brighter than most, looking like something a starfish would use in lieu of a Fleshlight.
After confirming that he had indeed come across a new species, Coppard named it Coelopleurus exquisitus for its amazing colors. And although he picked it up at a bargain, the name he gave to it raised the price of future specimens on eBay to around $138. So for you people who are sitting on stockpiles of Coelopleurus exquisitus, you're about to make one of the world's most improbable fortunes.
D Traver Adolphus
Wait, isn't this what the Flintstones used as money?
Dozens of New Species Discovered in Asian Food Markets
Pornchai Kittiwongsakul / AFP / Getty
Around 2010, lizard expert Lee Grismer of California received a call from a colleague in Vietnam, who had been traveling through a small town when he came across a restaurant serving a dish that he couldn't identify. We don't mean he had never eaten it before -- they were literally serving a type of lizard that he was pretty sure no one had ever observed in the wild (if a paper plate at a Vietnamese lizard restaurant can be considered "the wild," which we think it can).
AFP / Stringer / Getty
Behold, the majestic pan-fried gecko.
Grismer couldn't identify it, either, so he caught the first plane out to Ho Chi Minh City in hope of finding and naming a brand new species. He phoned the restaurant and asked if they could reserve him a few specimens, but unfortunately by the time he made the eight-hour trip out there, he found that the restaurant owner had gotten drunk and cooked all of the lizards to serve to his guests. So Grismer would only get to study whatever he could get in a doggy bag.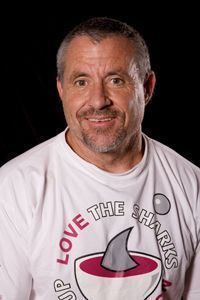 La Sierra
He'd have had more to study if the damn lizard hadn't tasted so good with barbecue sauce.
Luckily, after exploring the town, he found another establishment serving the same lizards, one that had a little more restraint with the booze. What Grismer discovered was that it was indeed a new species that had never before been recorded, and, apparently, all of them are female. They don't reproduce sexually, they just clone themselves, which is fairly unusual (and also apparently makes them delicious, somehow?).
This whole "finding a new species on a menu" scenario actually happens a lot -- Asian food markets have proven to be a treasure trove for never-before-seen critters. For instance, a 2007 survey at Indonesian markets found more than 20 new types of sharks and rays, including a thing called a catshark.
Hans Hillewaert
The reality of the catshark can never live up to the expectation.
In Laos, scientists found the first newly discovered family of mammal in 30 years being served on skewers. And in the Philippines, an incredibly rare bird called a Worcester's Buttonquail, thought to be extinct, turned up at a food market where scientists were lucky enough to snap a photograph of it before it was sold to a hungry family. Because an animal is tastiest when it's the last of its species.