15 Apples That Fell Pretty Far from the Tree
Zazu from The Lion King said it best… "There's one in every family, Sire. Two in mine, actually. And they always manage to ruin special occasions." Unlike Scar, none of these bad apples actually killed a family member (although one definitely threatened to), but some of their antics got pretty shady, and downright criminal. Their highly successful family members are off livin' it up, and they could be too, but they just can't seem to get out of their own way.
As these prominent celebrities and politicians learned, all the money in the world can't fix troubled relationships with family members. Some of that greenery went to rehab, bail, lawsuits, and indirectly funded a certain music video about a certain white boy's summer, but ultimately, there was no "Goddamnit, Just Get Your Shit Together" button. From ruined holidays, to ruined relationships, to ruined lives, here are 15 apples that fell pretty far from the tree.
Tom's a national treasure, Chet. You're the issue!
Dennis Quaid's brother Randy has had quite the decade.
Nick could be on this list too, so maybe the sisters are the tree they fell far from.
Madonna's brother was gathering info.
Bill's far from a Saint, but at least he's successful.
Martin and Emilio seem so chill.
G.W.B had another brother?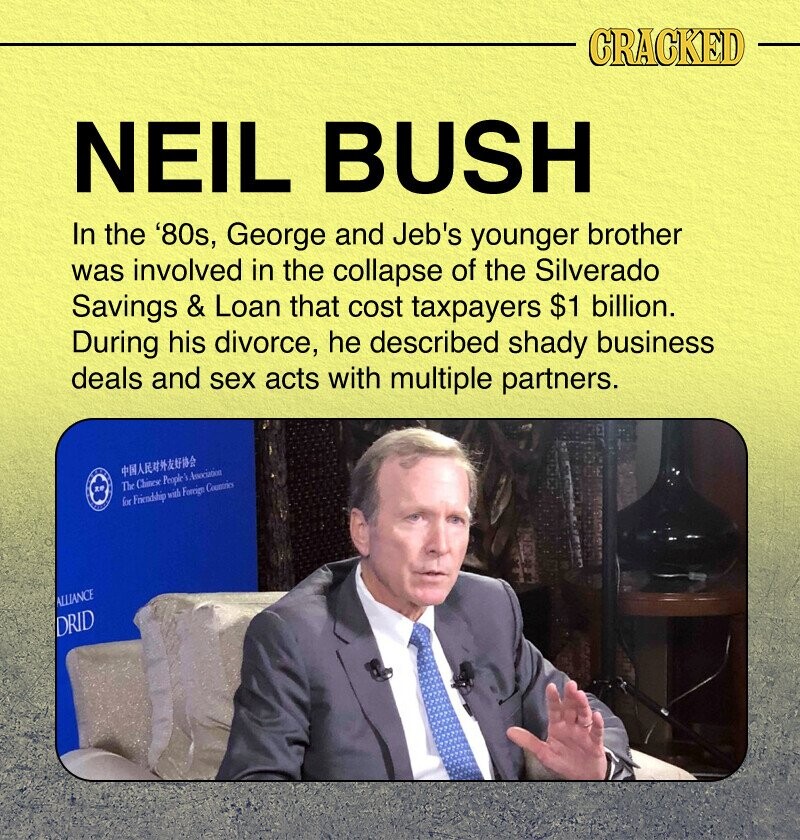 We all have that one uncle.
Michael Douglas' son did hard time for hard drugs.
An apple that fell far from the Presidential tree.
Bobby did have some pretty big shoes to fill.