25 Perplexing News Stories That Deserve The Front Page
I was going to write the list on the computer but I kept forgetting what I was going to say so instead I'm writing it out by hand in a book and reading it to you here. It's probably easier to read for both of us that way. This list of strange facts is divided into a few different categories. There are facts about history and science, some facts about religion, some facts about politics, some facts about science fiction and some facts about how weird humans are as a species. I enjoy this list of interesting facts and I hope you do too. You'll notice that this isn't just a list of random facts that I made up myself. I got all the facts from different reliable sources. You might have seen these facts before somewhere else. Some of the facts are so interesting that I can't believe someone hasn't written them down already.
The tiny mites that have sex on our faces have a problem.
Vermont dad uses excavator as state troopers attempt to arrest his son.
Hamster on a balloon returns safely from stratosphere, manned flight eyed.
French's unveils Canada's next favorite summer treat: Ketchup-flavored ice pops.
Trumpsters Claim Dead Cows In Kansas Are Proof Of A Plot To Starve Americans.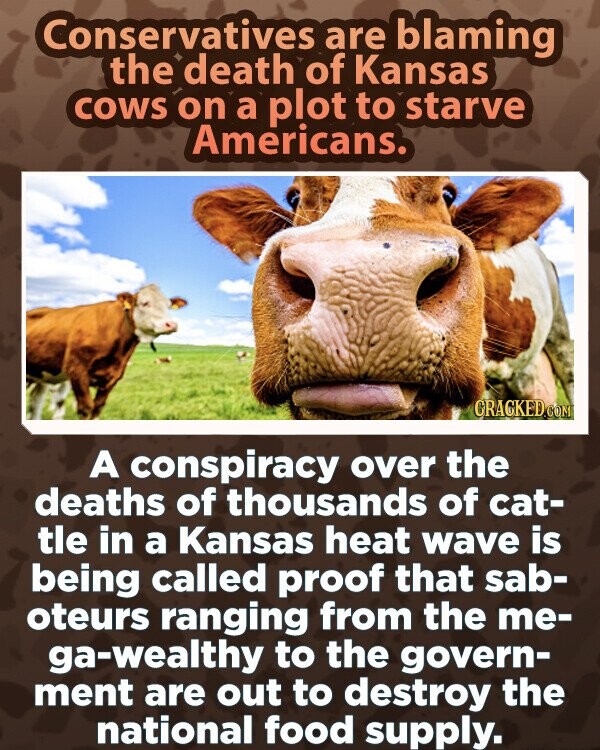 'Christ' storms out of court hearing, defendant faces charges for 5-day standoff.
30,000-Year-Old Baby Mammoth Found Almost Perfectly Preserved in Canadian Gold Fields.
Killer Zionist dolphins? Hamas claims they exist.
Massive recall at Costco after multiple umbrellas catch fire.
Justin Timberlake apologizes for dancing badly in khakis.
Republicans Call Abortion Rights Protest a Capitol 'Insurrection.'