15 Unusual News Scoops That Really Creased Our Bifolds
The world is in turmoil. There are many who say the end of days approaches and the gods themselves must be weeping at such a state of affairs. I am not so sure. The world may be falling apart, but we are far from the last days of humanity as we know it. The truth is that humanity is far stronger than most would have us believe. We just need to remember who we once were and who we are still capable of being.
In times like these we should all take heart that our forefathers were not weak. They did more with less, and in doing so created the foundation upon which our society is now built.
We are all descended from those men and women who were able to survive, despite all that nature had thrown at them.
And finally, this allowed us to participate in noble endeavors such as gathering trivia for entertainment. Here, to celebrate this, is a list of fifteen strange facts:
NASA is sliding into alien DMs with nudes.
Mower thief uses mower to mow.
Cup Noodles is launching a makeup line.
Thailand Naval officer forced recruits to drink semen.
Santa Claus is on the ballot against Sarah Palin.
Warren Buffet says investing is so easy, a monkey could do it.
Someone dressed as poop let off a stink bomb at a city council meeting.
A pub-on-wheels was being driven by, surprise, someone drunk.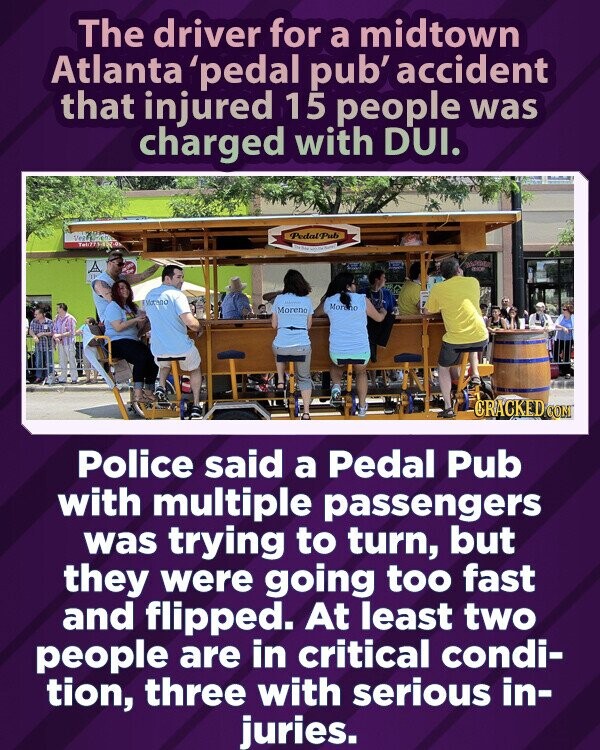 Unfortunate Kate Spade email was sent to subscribers.
A murder victim was uncovered after historic low water levels revealed the barrel they were stuffed in.
Bees can learn about numbers and do simple math.
Toxic pigment was used in book binding, and a conservator wants to find them all.
A murder suspect just won a Republican primary.