Tell Us Now: 15 Retro Games To Bring Back From The Grave
Video games were originally created by scientists in research labs in the 1950s. Since Pong, video games have come a long way. Many are easily forgotten, even though we've spent hours and even days of life interacting with them. However, some video games remain absolute classics despite the advancements in technology and gameplay. Who was alive for them, had access to play them, and doesn't have a fondness for Tony Hawk's Pro-Skater 3 or Goldeneye?
We asked Cracked readers on Facebook, "What video game do you want to see remade?" Only a handful of people said something along the lines of "None! Be original!1!" because come on, nostalgia hits hard, and we'd love to play our favorite games from childhood with our new standards for video games. So, if there are any video game developers out there who just so happen to hold the rights to these games, the people demand these reboots.
Zombies Ate My Neighbors
The Legend of Zelda: Ocarina of Time
Need for Speed Underground
Mutant League Football
Lemmings
Sid Meier's Pirates! Gold
Incredible Hulk: Ultimate Destruction
Legacy of Kain
Jazz Jackrabbit
Goldeneye 007
Eternal Darkness
Earthworm Jim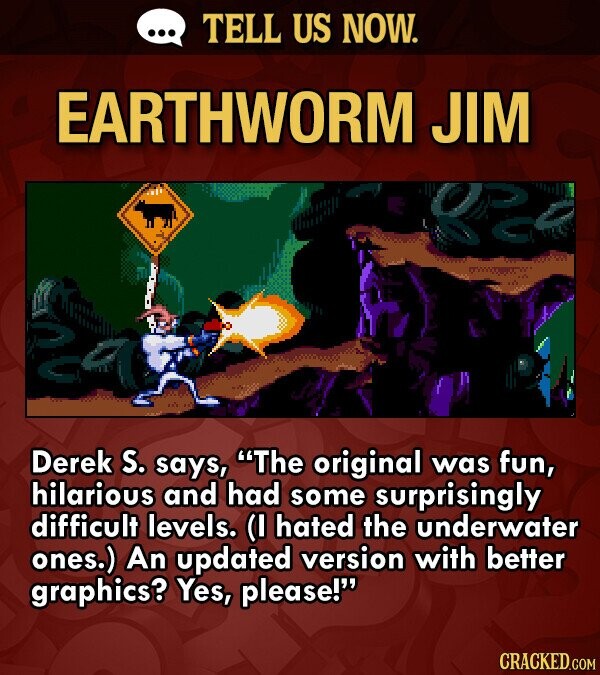 Croc
Creatures
Armored Core
Scroll down for the next article