Tell Us Now: Who Was Your Worst Boss Ever?
Bosses: you can't work with them and can't access basic necessities without them.

We asked Cracked readers on Facebook, "Why was your worst boss the worst?" and we received an incredible amount of horror stories. We're awfully sorry that you had to experience these terrible tales, but we appreciate the relatable entertainment value they provide.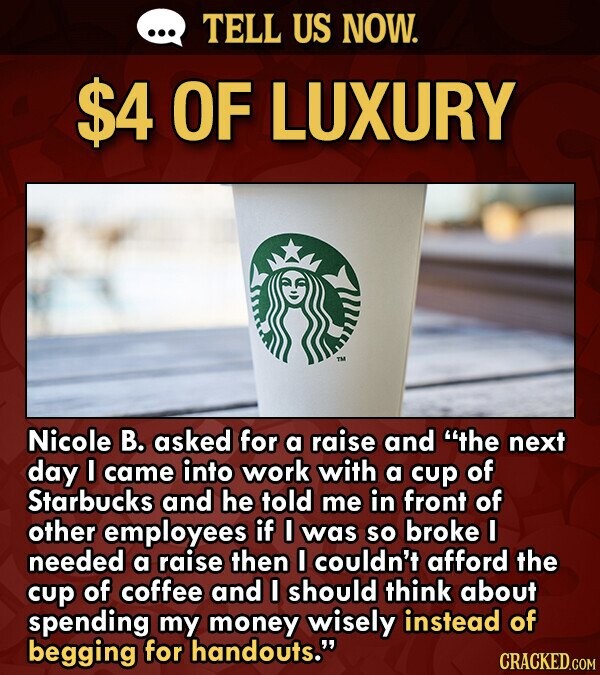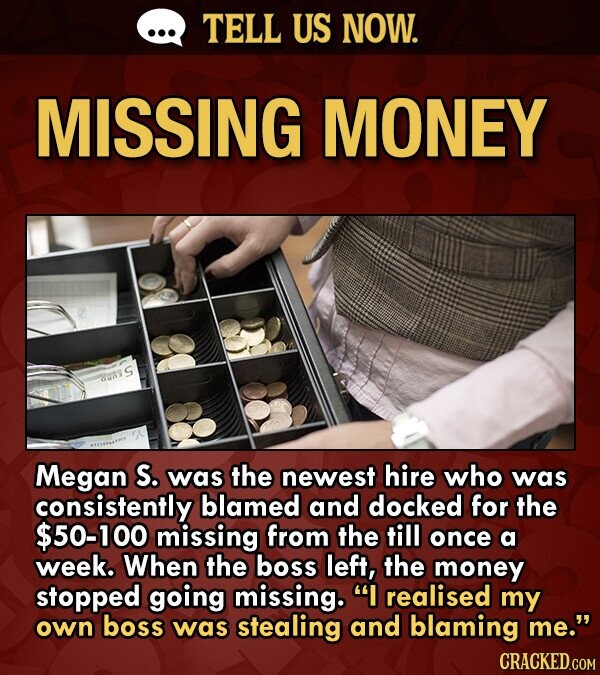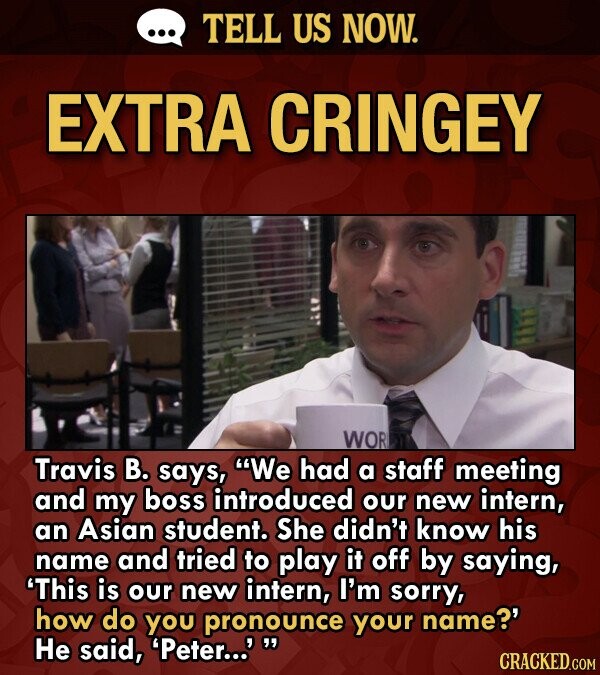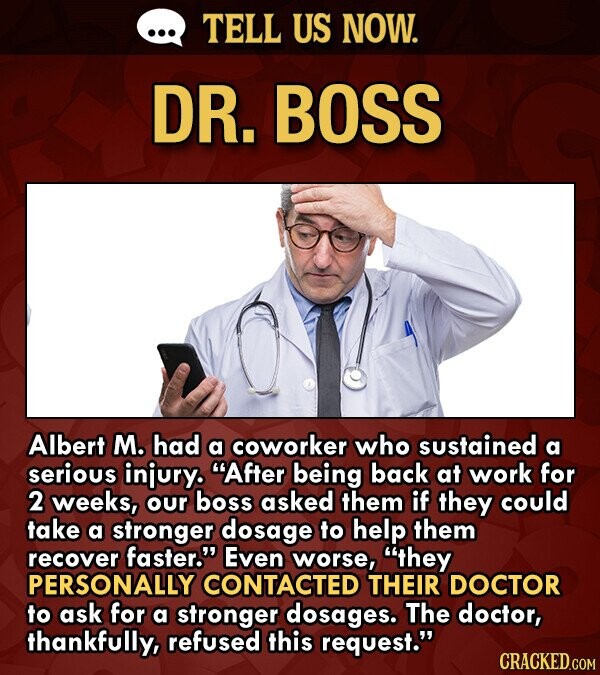 Scroll down for the next article