Boyfriend Trouble For Goldie's Spawn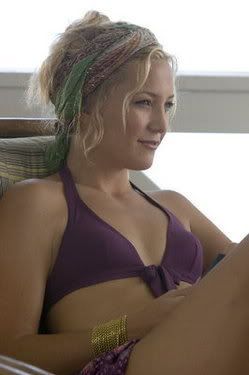 Kate Hudson ---famous for her supporting role in Almost Famous and virtually nothing else--- has broken up with her boyfriend Dax Shepard.

Suffice to say I'm pretty stunned. It's always a difficult time when an actress I barely care about dumps an actor I've hardly heard of:
Friends claim the actress wants to spend more time concentrating on her three-year-old son Ryder and isn't interested in a serious romance. A friend of actor Shepard tells In Touch Weekly magazine, "Dax is devastated over losing Kate. He will do anything to win her back."
So it seems Kate's on the market and she's looking for a decidedly un-serious relationship. For those of you still having Penny Lane-inspired wet dreams, here's your chance! But are you Kate Hudson material? I've put together this chart itemizing Kate's past relationships to help you, the loyal Cracked blog reader, decide:

 

 
| | | | |
| --- | --- | --- | --- |
| Kate's Men | Chris Robinson | Owen Wilson | Dax Shephard |
| Intelligence | Handful of remaining brain cells contain information only on bong construction. | Fairly intelligent, but excels at appearing kind-heartedly stupid | Probably the smartest person who hasn't changed his name from Dax |
| Drug Use | Smells like a Rastafarian's dreadlock dipped in a pool of hemp oil contained within a Deadhead's armpit | Apparently that monkey on his back wasn't Ben Stiller | IMDB lists "snowboarding" in his bio so I'm guessing |
| Looks | As ugly as homemade sin | Unconventionally handsome | See above. |
| Deals With Break-ups By | Becoming progressively less famous and dating what appears to be my pre-K teacher from the late 70's. | Attempting suicide | Whining to chatty friends who blab to Starpulse.com |
(Bloggers's Note: Just kidding Owen and Ben! No offense guys. Screw you, Chris.)