15 Time-Bending Facts About Salvador Dali
These days, most of pop culture's most public weirdos are actually pretty normal guys in their private lives who just happen to have unusual jobs. That was not the case for Salvador Dali. He was exactly as weird as you think he was, and probably even weirder.
He Believed He Was His Own Brother
Dali believed he was the reincarnation of his brother, also named Salvador, who was born and died nine months before his own birth, mostly because his parents told him so, explaining the whole thing when Dali was five at his brother's grave. If you want your child to grow up to be a weird artist, that's certainly one way to do it.
He Was an Attempted Child Murderer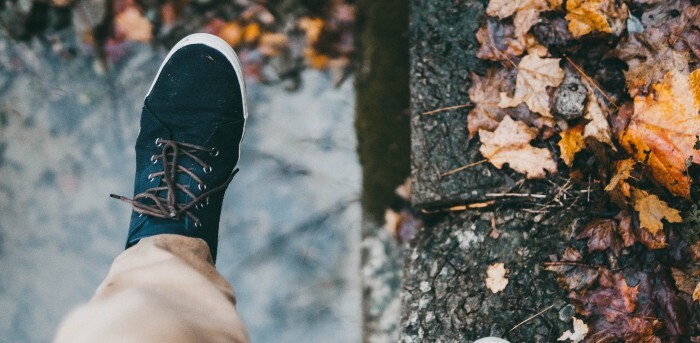 Sure enough, Dali became a little freak right quick, adopting a habit of throwing himself down the stairs because "the pain was insignificant, the pleasure immense." Perhaps in a misguided bid to share his sadomasochistic joy, he pushed a friend off a 15-foot bridge. The friend recovered and presumably went on to warn new kids on the playground, "Don't talk to that kid, he tries to murder people."
You don't have to spend a long time leafing through Dali's dreamlike catalog to come to the conclusion that this guy was pretty into Freud, and once you find out he lost his doting mother at a young age, it really all falls into place. In fact, Dali traveled to Vienna several times hoping to meet the doctor, rehearsing imaginary conversations as he walked around the city, but when they finally encountered each other, he was mostly too nervous to speak. They were, by all accounts, "totally bewildered by each other," though Freud later said "I was inclined to look upon the surrealists… as absolute (let us say 95 percent, like alcohol) cranks. That young Spaniard, however, with his candid and fanatical eyes and his undeniable technical mastery, has made me reconsider my opinion."
And Hitler
When Hitler rose to power, he did the same in Dali's heart. The artist insisted he had no political or ideological sympathies for the dictator but often had sexual dreams about him and painted him feverishly, including a depiction of the Fuhrer masturbating. Because they were human, it made his surrealist friends uncomfortable enough that he was semi-officially expelled from the movement.
He Capitalized On Himself
Dali had none of the typical artist's distaste for commercialism, or maybe he had an ironic fascination with it. No one ever really knew what that guy was thinking, but the result was that he became the face of a French chocolate company, appeared in commercials for Alka Seltzer and brandy, created ads for the Gap and Datsun, and even designed the Chupa Chup lollipops logo. In fact, he deliberately crafted his bizarre public persona to attract the most attention (and therefore money) possible.
In the 1960s, coincidentally around the time people presumably started getting real sick of his shit, Dali bought an ocelot that accompanied him on a leash wherever he went. Whenever the people around him expressed fear of the cat, which he claimed to have bought from the Colombian Head of State, he told them it was just a normal house cat that he'd painted to look like an ocelot, which was, to be clear, totally untrue. It was absolutely a dangerous wild animal in the middle of a fancy New York City restaurant.
He Frequently Appeared on Game Shows
Perhaps as part of his fascination with American commercialism, Dali was a chronic game show contestant in the '50s, first appearing twice on a show with a difficult-to-explain premise called The Name's the Same. It seems to have been practice for the big time, an appearance on What's My Line? where he stymied the panelists by answering "yes" to almost every question.
He Had a Thing With Cauliflower
Twice, Dali drove around Paris in a limo full of cauliflower, once just handing them out to people and then showing up to a speech in a Rolls Royce full of 'em, shouting that "Everything ends up in the cauliflower!" and later explaining to a journalist that he'd become enamored with "the logarithmic curve of cauliflower." As usual, no one had any idea what he was on about.