The entire costume was airbrushed makeup, and in keeping with the macabre, she was wheeled into her party on an autopsy table. The year before that, she transformed herself into an eight-foot robot on stilts, because "tall" is never tall enough for a supermodel.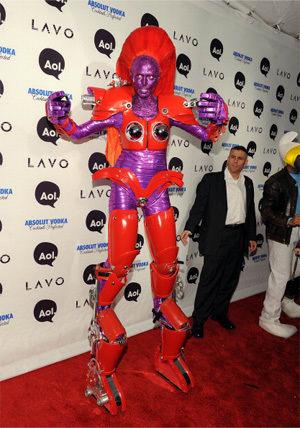 Bryan Bedder/Getty Images
In 2013, Klum turned 40. Most of us would simply get drunk and throw an ill-advised punch at a bathroom mirror, but Klum turned the whole thing into a joke at her own expense:
Mike Coppola/Getty Images for Heidi KlumYour move, Mother Nature.