Right?
Because at least it means they're looking for them. Somewhat less comforting is the fact that they're still looking for them. We've found most of the big ones, the dinosaur-killers, but there are a lot of smaller, city-killinger ones that we still haven't found yet. And we're not exactly breaking the bank to provide funding for our ongoing asteroid search either, much less actually setting aside money for efforts to actually stop one of these space bombs.
dkfielding/iStock
But that's ok, because once Congress reads this article, they'll surely get right on it.
Incidentally, stopping a city- or planet-killing rock isn't something we need to leave in the hands of a far-future Space Congress; experts agree that current technology is probably up to the task of fending off any humanity-eradicating meteors, as long as we spot them quickly. The issue is more that, eh, who can be bothered? It's hard putting money and effort on the line to combat a risk nobody alive has witnessed.
So consider what would actually happen if we did try to divert an asteroid, and the even thornier problem we'd run into: diplomacy. Although the goal would always be to divert an asteroid away from Earth entirely, any such mission would have a risk of being only partially successful. In the case of a small asteroid, it might be successful enough to save one particular city while dooming another. You can imagine the heated words -- or worse -- that will get exchanged as superpowers lobby furiously over which direction scientists should try to nudge a particular asteroid.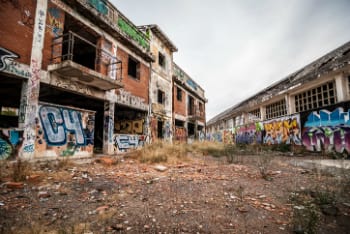 Charly_Morlock/iStock