So consider what would actually happen if we did try to divert an asteroid, and the even thornier problem we'd run into: diplomacy. Although the goal would always be to divert an asteroid away from Earth entirely, any such mission would have a risk of being only partially successful. In the case of a small asteroid, it might be successful enough to save one particular city while dooming another. You can imagine the heated words -- or worse -- that will get exchanged as superpowers lobby furiously over which direction scientists should try to nudge a particular asteroid.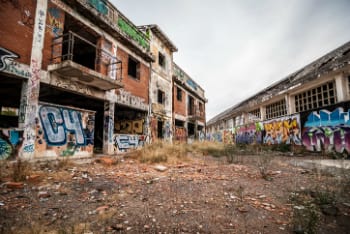 Charly_Morlock/iStock
If you thought the government didn't care about Detroit now, wait until you see what happens when they have to choose between it and New York.