Really, what else could he be? A small mountain? A rug model? A furniture-puncher? What other occupation could possibly fill a giant man's time?
Oh sweet, he's actually a DJ.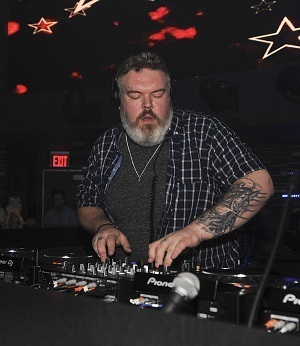 Michael Bezjian / Getty Images
"Put your ho up in the dor, put your ho up in the dor."
This isn't some crazy side project he's doing to capitalize on his fame, either. Nairn has been DJ'ing for the past 20 years -- a career path which opened up after he volunteered to replace an ill colleague one night. Since then, he's traveled the world and worked with musicians such as Calvin Harris, the Scissor Sisters, and Alphabeat, and held a long-running residency at Belfast's famed gay club, Kremlin. As with many DJs, he's also a producer, and makes his own tracks. And you know what? They're pretty good.
Vivien Killilea/Getty Images for SiriusXM
They are dance tracks, though, so the lyrics are still mainly a single, oft-repeated word.