Aren't they pretty? Now take another look at them in autumn ...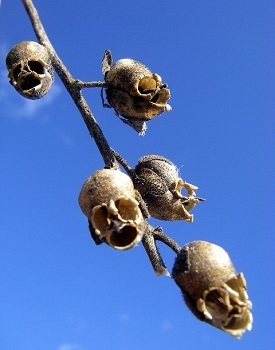 laajala / Flickr
It's less "snapdragon" and more "bones from the dragon's dinner."
The skulls of The Littles up there are actually seedpods that burst open when the seeds are ripe inside, sending spores out through the mouth and the eyes of the "skull." You know, like in all of your nightmares.
Ombrosoparacloucycle / Flickr
"Save yourself. Sleep till spring. Do not open the Ark. Run."