Also, although the interior of the house had been decked out in a loving re-creation of the titular family's home -- including the iconic couch, a fridge stuffed with Duff beer, the eerie feeling that you're being watched by millions of unseen people, etc. -- all of that attention to detail had to go, because "furnishings do not convey." After all, what Simpsons fan would want to keep Simpsons stuff in their Simpsons house?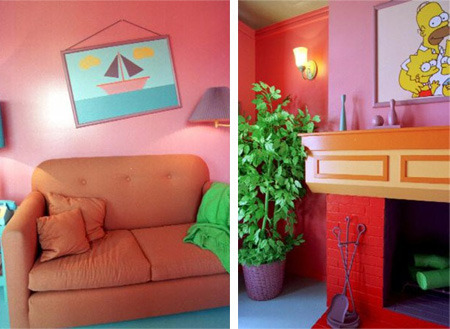 via cubebreaker.com
"Oh, you can keep the insane boy we locked in the attic, though."
Not only would the distinctive interior be stripped barren, but winners were "contractually required to paint over the cartoon-like colors on the exterior of the house" to appease the local homeowners' association. It's a little like winning the Batcave and then finding out it's in the process of being turned into a Starbucks.
Scott Jones/Wiki Commons