Imagine being a 5-year-old kid walking through the grocery store, and these bulging white Irish eyes pop out, smiling down in your direction. Do you turn to the other side, hoping to see another box? Nope, motherfucker, because BAM.
General Mills
"... We'll be together ..."
You turn once again, trying to resist the subliminal order, and guess who's waiting for you there: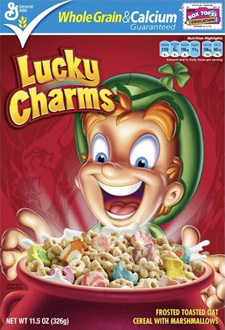 General Mills
"... Forever and ever."