Hey, did we mention that Dan Slater has a new book specifically about online dating? Because they totally mention it a few times. Also he's Stewart's nephew through marriage, which clearly is just a happy coincidence.
TODAY
"She picked out my shirt!"
Starting to see the synergy? We now know what Match.com guy wants, and clearly we know why the "I have a new book about online dating and my aunt is Martha Stewart" guy is there. But what of Stewart? She doesn't need the publicity or the money, and in fact seems to be winging it more than the others. That's probably why, when pressed for a reason as to why she started a Match.com profile, she came back with this:
"I'd like to have breakfast with somebody, and go to bed with somebody. Sleep with someone."
Yep. That's 71-year-old Martha Stewart telling TODAY she's just looking to fuck.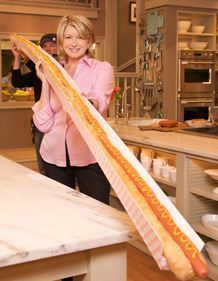 JustJared
This could be you!