You see, when you sign up to write articles for Cracked -- which absolutely anyone can do, more information on that here -- you don't simply get the opportunity to pen monkeyshines for one of the most popular comedy websites on the planet. No, a singing jewel will descend from the heavens and mystically bless you with fabulous space-time powers.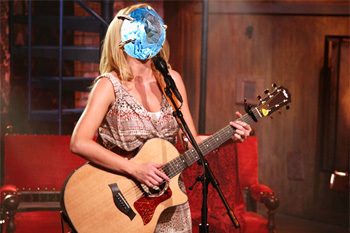 Zedcor Wholly Owned/PhotoObjects.net/Getty Images
"Dick jokes last so long,
Even after you're gone"
We're not 100 percent sure why this happens, but it does. And as a result, the Cracked editorial board has been forced to place a strict ban on what we colloquially call "timefoolery" (or "sportsalmanacking"). In other words, all contributors are forbidden from using their Time-Lord abilities to assist in the research or writing of articles. Otherwise, our site would just be a laundry list of tomorrow's lotto numbers and excerpts from William Shakespeare's upcoming play. (Spoiler alert: He was Thomas Pynchon all along!)
Most Cracked writers comply with these rules. But every once in a blue moon, we catch an author stealing an article from the future and passing it off as his or her own in the present. Hermit Crab Enthusiast and American Ass Quarterly have been past targets for these chrono-plagiarists -- we're sad, embarrassed, and sorry to add The Daily Mail to this list. As is company policy, the offending author has been sentenced to a week in the company of the singing jewel's cousin, the gemstone that screams the F-word.
Jupiterimages/Photos.com/Getty Images, Hemera Technologies/AbleStock.com/Getty Images

"This is fucking outrageous! Fucking, fucking, fucking outrageous!"