Long known for his subtle and nuanced filmmaking, Bay is helming a project that will detail the attack from the point of view of a security team tasked with protecting the people in the embassy. Considering that one of the main conspiracies surrounds exactly what orders the security team was given, we can only imagine that Fox News will dedicate another 1,000 segments to the movie and wacky conspiracy theories.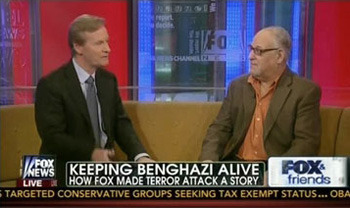 Fox News
"Actually, it's about ethics in explodey action film journalism."
But hey, Bay's last movie about an American tragedy wasn't terrible, right?