A psychic informed them they were being haunted by no less than 200 demons, and a priest performed three separate exorcisms. Child services eventually investigated the home with the help of local police, at which point one officer described his recording equipment malfunctioning and another claimed to hear spooky voices after listening to his recording later. After they took several pictures of the house and enlarged them, they saw what appeared to be a figure in a window.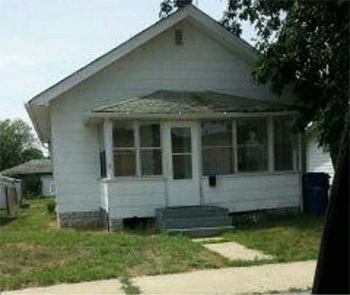 Hammond Police Department
"We think it's the ghost of someone who died while wearing a really shitty ghost costume."
The police were immediately and steadfastly convinced of the house's haunted state, but -- despite the cops' assuredness that the house was haunted by demons -- child protective services somehow didn't agree and took away the Ammons' children for six months (they were returned a short time after the mother moved out of the house). The police remained so convinced months afterward, in fact, that the landlord had to ask them to please stop driving by the house because they were scaring the new tenants.