As soon as something taboo goes mainstream, businesses will find a way to attract the money of your Aunt Doris. And with the legalization of marijuana building momentum, the future of pot smoking is going to be a lot more mom-and-pop friendly than you could ever imagine. What the hell are we talking about?
4

Bed-and-Breakfasts ... ON WEED
B&Bs are those adorable little inns where your parents go on vacation when they want to totally do it. And a B&B in Denver called Get High Hideaways is now charging $200 a night in the hopes of attracting high-end clientele whose idea of a good time is contemplating infinity while staring at doilies and Hummel figurines for hours on end.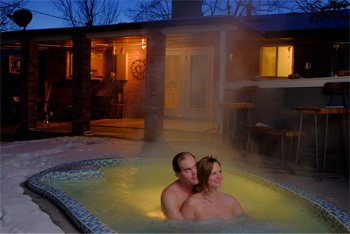 Matthew Staver/The New York Times
Just imagine this as a GIF.