30 Pieces Of Tee'd Up Trivia About Famous Brands
Do you remember that old GIF that used to be everywhere on the internet? It depicts a woman, eyes closed and mouth open, with a large number of hot dogs seemingly thrown against her face. That's a bit what it's like when you look literally anywhere: A whole bunch of brands and advertisements just assaulting your face to a degree that could be described as pornographic. Well, if you're going to be stuck looking at brands, commercials, and logos every time you turn on your television or drive down the highway or dare to take public transit at any point-- You may as well learn a couple of interesting facts that may change your perception of them.
Did you know that Google's original name was kind of creepy? Or that you can basically never run from McDonalds? Or the fact that Nintendo could try to sell you actual garbage and still live longer than you likely will? All that and more below!
You're never far from McDonald's
That's a lot of Nutella
TikTok's Monthly Users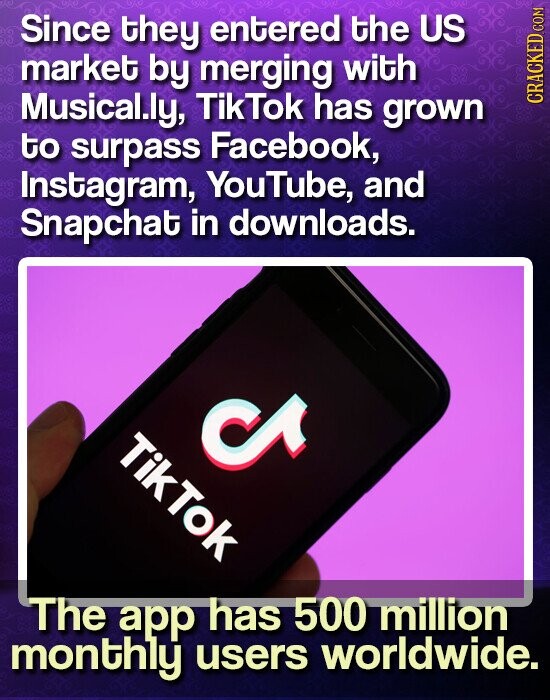 Netflix's hours of streaming
Facebook deleted a lot of fake accounts
Amazon's Planes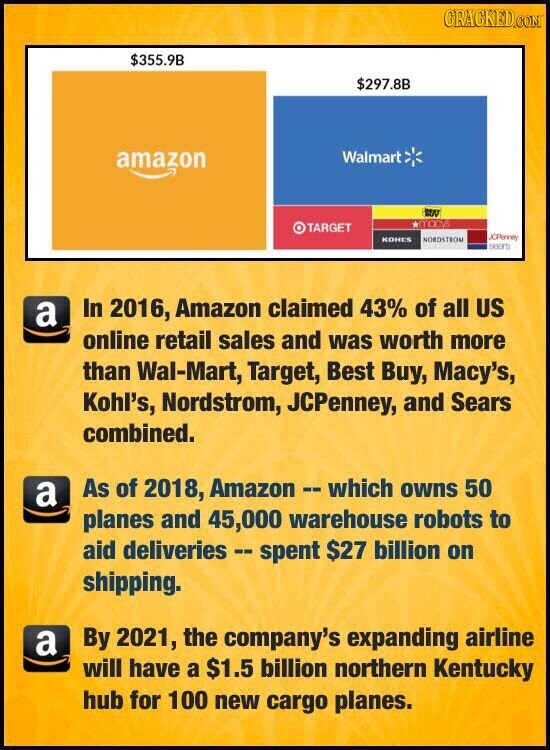 Come on, guys
Google's creepy original name
Drink your SARS!
CHOOSES PAIN
Whose taco now?
Chicken Palace is a pizza place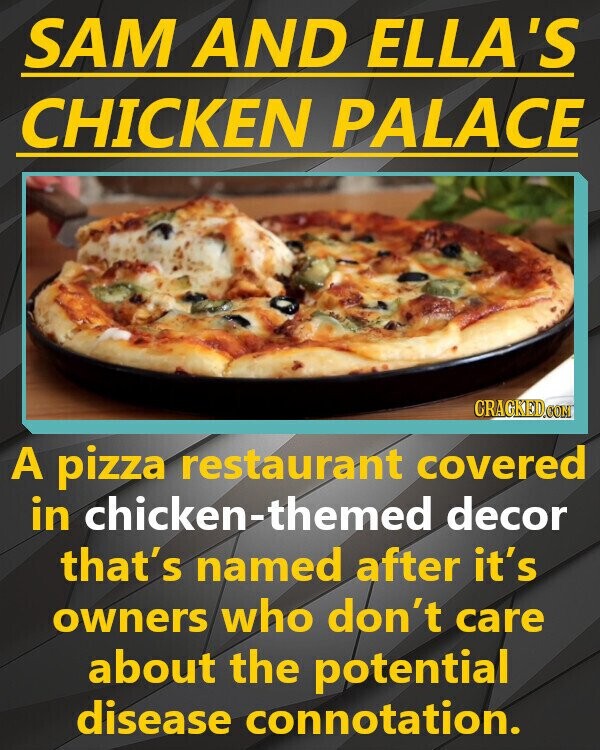 IKEA's website
There's a lot of stuff on Dropbox
That's a lot of Coke
A lot, a lot, a lot of people are Instagram
Nestle's in a lot of countries
Starbucks Rewards
POUND. LAND.
Gotta throw that "i" in there
Yikes
It's hard to have a Gaytime!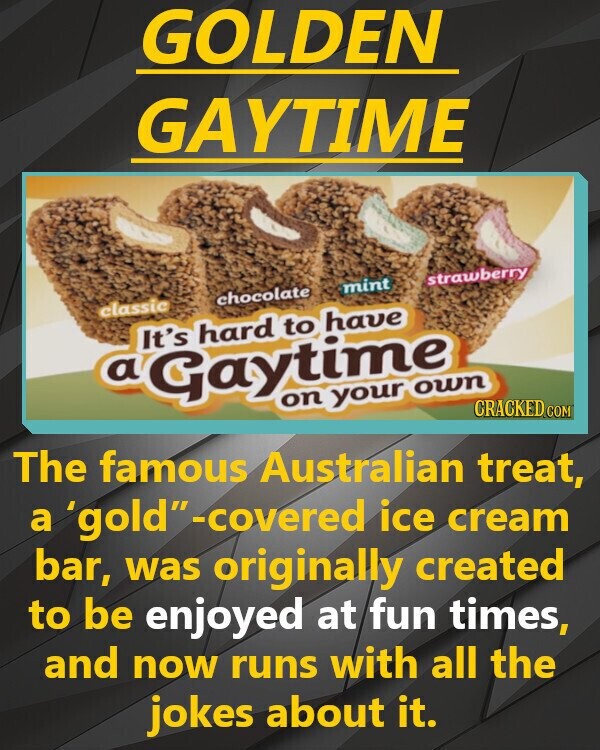 People know Target
McDonalds owns a lot in land
Nintendo is good until at least 2075