34 Sci-Fi Technologies and How They Look In The Real World
We owe Scotty from Star Trek a big one here.
We did it. We got rockets to land the way they do in cartoons.
They're so, SO expensive...
Here's hoping Alexa doesn't suddenly have a bad day.
Soylent Green is not the future we're hoping for.
Maybe stop before we start producing those HKs, huh?
Seriously, just text me.
We're still waiting on that sass before we're impressed.
Jetpacks aren't quite to Boba Fett standards, but we're getting there.
Knight Rider is closer than ever.
It'd be nice if a little wriggly guy was optional, though.
It still only listens about 50% of the time.
THIS is the Minority Report technology we actually want.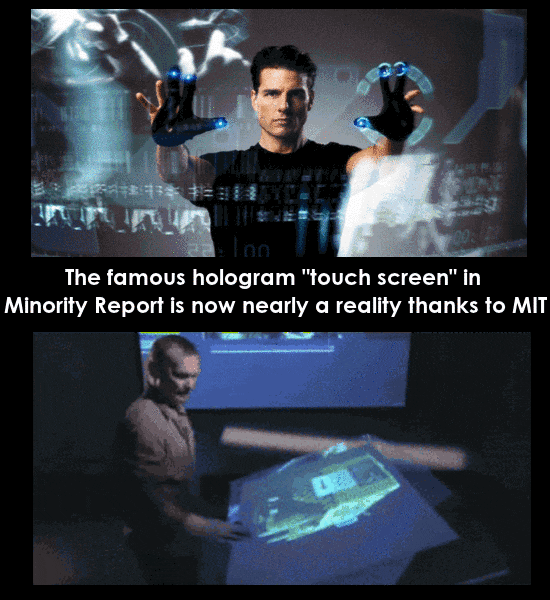 Fifth Element cigarettes don't even taste like pie.
Tying our shoelaces belongs in the past.
You don't get that cool chunky device, though.
We still prefer Geordi's little visor.
The Roomba doesn't have a cute little face, though!
Reality is actually BETTER than movies in this case.
We're not just crashing expensive probes into stuff.
We've invented... uncomfortable guns!
The Terminator is a little too close to reality.
This isn't the Minority Report technology we actually want.
Nobody is dumb enough to ride these in the forest.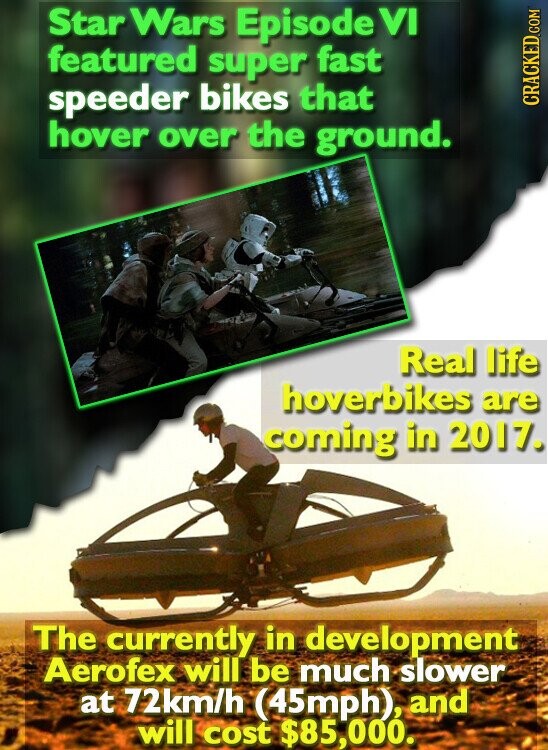 We mostly use this technology for dumb toys.
Are we going to hide these an Arctic ice fortress?
Probes don't look quite like we were expecting.
The yellow jacket really pulled the watch together.
We were promised Princess Leia and got Mariah Carey.
Does Iron Man make a whole thing of keeping the suit out of the hands of the military?
Space stations aren't at all what we were promised.