The 13 Best Horror-Comedies So Funny It's Scary
What makes a great horror-comedy? It can't just be funny, and it can't just be scary, it's got to take the two genres and combine them successfully, like Frankenstein's monster. The fact is, this genre blend is a delicate art. However, when we think about it, it seems like horror and comedy--fear and laughter--are actually fairly close artistic cousins. Both genres involve reactions to a surprise, both involve instinctual and largely involuntary reactions (think of gasps and laughs!) and both involve really foundational and universal human emotions.
While in many ways horror and comedy may seem like opposites, the fact is, their blend is a natural marriage that has results in some amazing cinematic gems.
We wanted to explore more than a dozen horror comedy movies that are so funny it's actually scary!
For example, if you haven't seen Shaun of the Dead, you are missing out on a hilarious and incredible mash up of the buddy comedy and zombie flick.
Don't just sit there--scroll on down!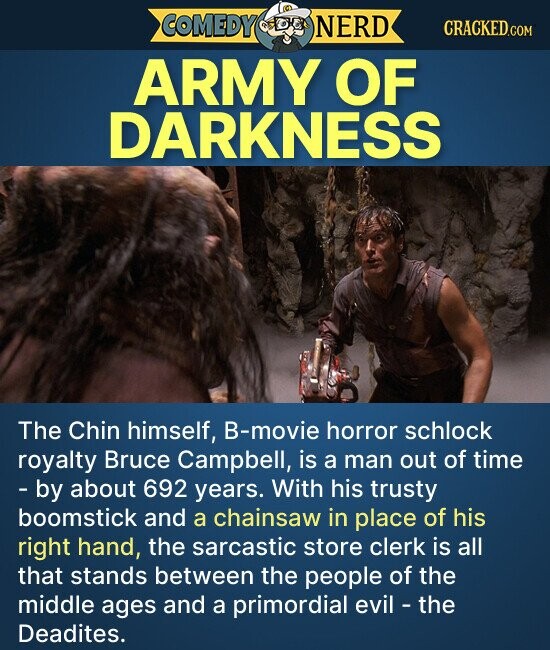 Scroll down for the next article