Say what you may about Robert Downey Jr., but he is a darn good of an actor. From blockbusting movies like "Ironman" to small indie flicks like "The Singing Detective", Downey has proven that he can pretty much do anything he wants.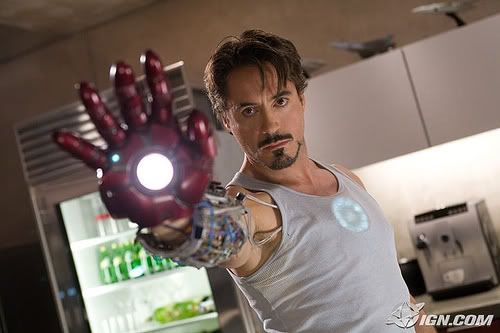 Just The Facts
Son of Robert Downey Sr. (obviously), a writer, director, actor, and cinematographer for underground, indie films
First credited role was at the age of 5 in Downey Sr.'s movie
Is kept great a distance away from Matthew Perry from fear of drug and alcohol relapse.
Considered one of the greatest actors of our time
CRACKED ON ROBERT DOWNEY JR.
Born April 4, 1965, Robert Downey Jr. is considered one of the greatest actors of our time, which, no offense to his acting skills, isn't that hard to do (i.e Zac Efton). For all of you "young people", you may know Downey from "Ironman" or "Tropic Thunder". But, for all of us "old folks", we know Downey as Julian from "Less than Zero" and Charlie Chaplin from "Chaplin" in which he was nominated for an Oscar.
Soon after the filming of "Less than Zero" wrapped in 1987, Downey's already pre-existing drug problem was pushed one step forward and was in and out of drug rehabs and jails until 2002.
Therefore, it wasn't until 2003, that Downey had started to return to Hollywood with "The Singing Detective". He even returned to his TV roots by lending his voice to FOX's "Family Guy" as Lois's mentally unstable brother, Patrick Pewterschmidt, in a pretty awesome episode.
Ball busting movies
Nevertheless, Robert Downey Jr.'s return to Hollywood wasn't really felt until, in 2007, he signed on to play Tony Stark in Marvel's Ironman. Critics really liked it saying that Downey was the perfect guy for the part and blah, blah, blah.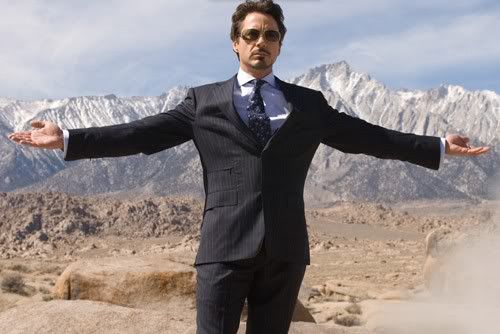 Downey, then starred in Tropic Thunder as Kirk Lazarus, an Australian method actor who has won like millions of awards who then gets his skin pigment darken so that he could play Sgt. Lincoln O'Cyrus, the squad's black Sergent. This role earned Downey an Oscar nomination for Best Supporting Actor, but ultimately lost to Heath Ledger.
Offensive or funny? You decide.
He is currently working on "Sherlock Holmes" playing its titled character (Sherlock Holmes) and it is set to be out on Christmas of this year.
"Ironman 2" plans to come out in 2010 AND "The Avengers" comes out in 2012. Oh--what a great time to be alive.
God bless you Robert Downey Jr.