Bottles shouldn't be thrown away when they're empty. They should be turned into candle holders with the Kinkajou. Not only is this better for the environment, but it's also better for the soul.
Normally $86.97, you can buy this in the Cracked Shop for just $51 with the code WEEKEND15.
Force Flyers DIY Building Block Fly 'N Drive Drone
It doesn't matter what age you are, Legos will always be fun. And so too are drones. So what happens when you merge the joy of building Legos with the delight of flying a remote-control drone? We think you know where we're going here.
Normally $49.99, you can build your drone and fly it too for just $33.99 with the code WEEKEND15.
EcoQube Air Desktop Greenhouse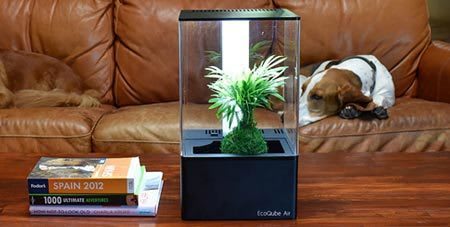 It doesn't matter how many houseplants you've killed with criminal negligence, the EcoQube can make sure you do a better job next time. There's a reason this little box was able to raise a combined $600,000 on Kickstarter and Indiegogo.
Normally 269.99, you can get the EcoQube in the Cracked Shop for just $152.99 with the code WEEKEND15.
Want to be EVEN MORE prepared? Take almost anything with you with 'The Fat Cat' Cat Backpack or this Sport Force Hydration Backpack.
Want to prepare yourself for anything that pops in your career, too? Give Your LIfe A Makeover With These 5 Job Skill Bundles.