Belmint Heated Shiatsu Foot Massager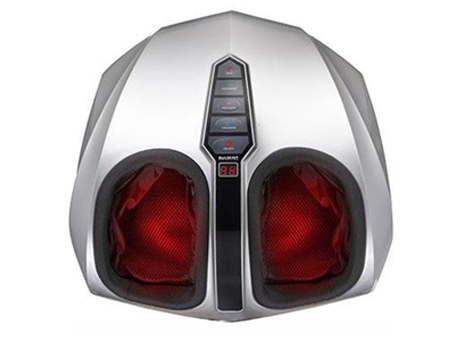 MSRP: $139.99
Your back isn't the only place that can use some relief. This foot massager sets up easily, so you can get a rejuvenating massage at home, your desk, or your open office space whenever you'd like.
RECOVER 600 mg CBD Muscle Recovery Rub
MSRP: $60
CBD has been shown to have myriad benefits, one of the best being as a relaxant. This muscle recovery rub might help you ease muscle pain after a workout with an all-natural solution. Keep in mind that the FDA has not evaluated this product, so you should always check with your doctor as well as your local, state, and federal laws before trying CBD.
TREBLAB xRun IPX4 Bluetooth 5.0 Sports Headphones
MSRP: $29
These headphones were specially engineered for runners. It's in the name! With an IPX4 waterproof rating, they're suitable for use in any weather. (Barring volcanic ash raining from the sky, but if that happens, then hey, maybe don't go on a run outside.) The hook design also ensures they stay in your ears throughout your entire workout. (Again, barring potentially getting hit by volcanic ash, but why do you keep running around active volcanoes?)