Second question: Why did the quality of these "filler" films get better? Guardians Of The Galaxy Vol. 2 and Thor: Ragnarok could both be considered "filler" movies. Hell, the plot to the first Guardians, when you look at the broad strokes, is extremely cliche: "A group of reluctant heroes band together to fight an evil wizard / family member from blowing up a planet using a super-weapon, only to take down his spaceship and save the day." That's also the plot to Star Wars. Ragnarok is about another Asgard sibling putting together a generic skull army to take over their world ... only with an even pointier helmet. So why is it so amazing despite that oatmeal premise?
Because it's f*****g weird, obviously. This "oatmeal" premise is flavored with crazy-dick characters and Led Zeppelin. Jeff Goldblum is dressed like a gospel space-priest and appears multiple times as a hologram. The movie is so comedic that it's practically a parody of itself. The studio got the dude who made What We Do In The Shadows and let him make a beautiful mess, like a cocaine toddler in a Walmart. Marvel realized they were making filler films and said, "Well s**t, we might as well fill these fillers with clown guts and candy." And that's goddamn swell.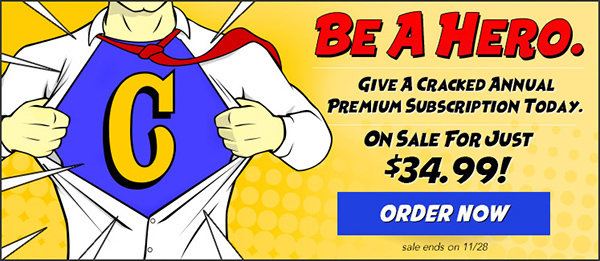 And so the rule for Phase Three came down to a successful Marvel film being either A) a unique and interesting story told in a straightforward way (Civil War, Homecoming), or B) a really straightforward story told in a unique and interesting way (Thor: Ragnarok, Guardians).