But you probably need some more convincing.
The Freedom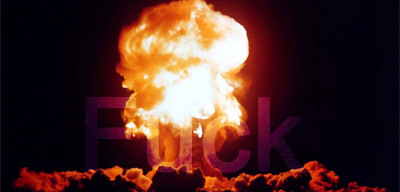 You'll have $45 million for leaving The Tonight Show, so you won't need any money, which is terrific, because we don't have any. But can you guess what we do have? (I really hope you didn't guess health benefits or indoor plumbing.) We have total freedom. No network intervention. No affiliates telling you what you can and can't say. No sponsors to worry about. It's friggin' Lord of the Flies over here, except we're all Jack. They let me write and I can barely read. Hell, I blacked out one day and wrote plenty of totally batshit insane articles and no one even gave a s**t. Brockway once murdered a guy who was delivering a package full of the remains of the last guy Brockway murdered. (Meta murder!) If you bring a bear around the Cracked offices, it will feel left out if it isn't masturbating. Say and do whatever you want, it all works. I can say c**k Nazi if I wanted to. c**k Nazi.
And I'm still here, Conan. That's freedom. Imagine that freedom. Don't just go to Fox and do a late night show with them, it'll just be more of the same. The Internet is the last Wild West this world has. Help us fill it with dick jokes. This is the Most O'Brien-Friendly Comedy Outlet on The Planet
Just to be on the safe side, I called Wikipedia and asked how many O'Briens worked on Saturday Night Live, and do you know how many I found? Two. Two O'Briens in the show's 35 years. How many O'Briens worked on The Simpsons? Two. How many O'Briens worked for Second City? I forgot to check. My point is, Cracked.com employs one O'Brien writer/Editor-in-Chief, one O'Brien columnist/level 5 sex-mage, and one O'Brien composer for our groundbreaking original web series. We've got a buttload of O'Briens, that's just sort of how things go around here. It's practically our motto.