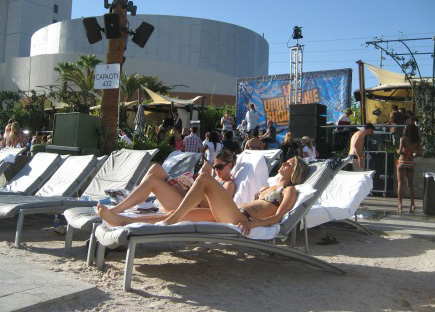 We call them "secretaries" for tax purposes.
"What interns? There's nobody here," she said, craning her neck like an insane, deadly, large-breasted crane "The dolls? Are you talking about the dolls with the smashed in heads on your desk?" "Oh, uh…" I squinted through the mescaline haze, "No. Nothing, they're uh…my balls," I said, trying to cover for my drug-fueled psychosis, "that's what I call my balls: 'The Interns.' So, y'know...let 'em go." A long, awkward silence passed as the confusion swept over her. I took the opportunity to alternately gesture at my crotch, and then shrug like 'whaddaya gonna do? You gotta let these balls go!' "Enough stalling," she said, motioning me towards the door, "we're going to get some goddamn answers. Where's Jack's office?" "Whoop," I said, "wop bop boop." My mouth seemed to want to make Do-wop noises; I considered it only polite to let it do so. Mescaline is a hell of a drug.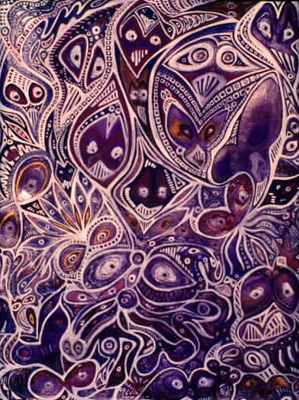 Pictured: How I see most editorial meetings.
She sighed with disgust and led my impotent, hallucinating mess of a body from office to office in her fevered search for Ross. She asked Bucholz, but she couldn't decipher that gibberish language he calls 'Canadian English.' She interrogated and beat Swaim half to death before she realized that he liked it. We left him bleeding on the floor, still insisting that he pay her for the "best afternoon of his life." DOB's office was empty – well, empty of people, anyway. It was filled to the brim with hastily sketched cartoon pornography and empty bottles of Mad Dog 20/20. We thought we heard a gentle sobbing, and saw a slight shift in one of the debris piles, but I guess she didn't have the heart to check. Finally, we arrived at Jack's door. "Have you ever watched the colors bleed?" I asked her, "Do you…d'you think it hurts?" "SHUT UP," She cried, pistol-whipping me in the back of the head, "O'Brien! Open up, if you value the life of your employees!" "I don't!" Came the muffled response, "but you sound hot. So I'll bite." The door slid open almost silently, and Jack stood there in all of his royal affluence; his purple and gold robe billowing in the breeze from his platinum wind machine. "What do you want, lady? You're interrupting 'Jack's Rock Hour,' and unless you're down for posing splay-legged on a white corvette, I got no use for you." He sipped from his golden skull-engraved chalice, and flashed some horns at nothing in particular.