Dugin's extreme ideas, which sound like something Skeletor would half-ass during a writer's strike, actually have an audience. His views on the "evils of liberalism" are often cited by far-right leaders (including Steve Bannon). His influence even extends to the Kremlin and to the Russian military, having deescalated tensions between Turkey and Russia. Though one would think he'd be the Gandalf to Putin's Bilbo, that relationship is complicated. He's criticized Putin for not being more aggressive in Ukraine, and Putin has kept him at a safe distance so he can harness the crazy without Dugin calling him at 3:00 a.m. to ask, "What'cha thinkin' 'bout?"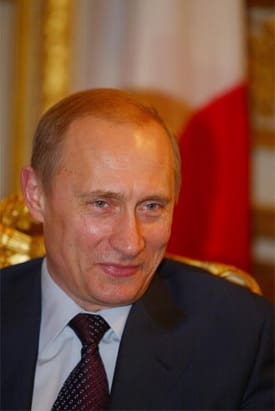 Pascal Le Segretain/Getty Images
"Oh, invadin' Crimea and stuff."
Still, it seems that Dugin's book is either an influence on, or at least parallels, the Kremlin's strategies. It's been used as a textbook by Russian military strategists, and some of the similarities between what's laid out in the book and current Russian policy is a little spooky.