Some even speculate
that Shia's cry for help was fallout from his broken heart over ex-girlfriend Rihanna, pictured below.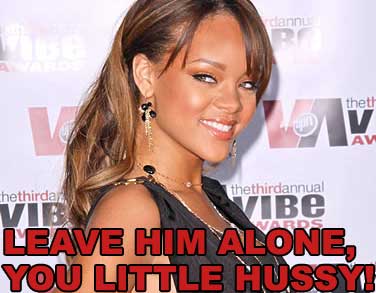 Clearly, Shia was in the Walgreens looking for a card and Whitman's sampler to win the girl back, and wouldn't be deterred from his mission. Let it go, Shia. She doesn't deserve you. In hopes of putting this all into perspective, I leave you with a list of crimes Shia "it means 'the buff' in French" LaBeouf is now guilty of:
Stealing...my heart.
Capturing...America's imagination.
Raping...opening weekend box office records.
Misdemeanor trespassing.
More Blogs