MSRP: $2,199.99
Sale Price: $99.99
Learning new languages makes you smarter, more worldly, and altogether just more useful as a person. You can get intelligent, helpful tools to learn any of 40+ languages at your convenience with this ingenious app.
Contoured Gamer Chair With Tilt- And Height-Adjustable Seat
MSRP: $242
Sale Price: $149.99
Do you know a gamer who needs better posture? Please, do you know a gamer who doesn't? This seat will help them game more comfortably while also helping to save them from a lifetime of back pain.
Townew -- The World's First Self-Sealing And Self-Changing Trash Can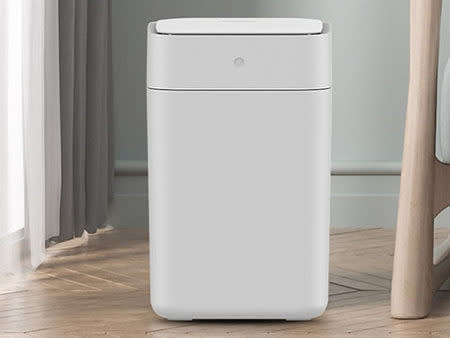 MSRP: $119.85
Sale Price: $105
You'll never feel icky after taking the trash out ever again, thanks to this sweet invention. This can seals garbage bags and changes them without you ever having to lift a finger. Still, wash your hands afterward, because it's a nice thing to do.
Prices are subject to change.
We have something for ALL your holiday shopping needs. Check out our guides for specialized giftees like White Elephant ideas and Stocking Stuffers for under $25.
And then maybe just keep the fun going all year. Every Day Is A Holiday With These 6 Loot Crate Deals.