2. Legalizing marijuana will put drug cartels out of business
No more laced weed! Poople who sell drugs often put lace in the drugs and that is bad. With legal weed, the government (Uncle Sam) will only put in the best ingredients by hand, and therefore no one will be addicted, except to America, and that is okay. I'm going to take my shirt off now.
4. Did you know Jesus smoked weed? It's in the Bible.
20. Smoke weed every day, n***a!
Whoopty whoop n***a what? Dre n' snoop chronic'ed out In the 'llac with doc in the back Sippin' 'gnac, clip in the strap
1 Legolizing marijuana will put dog hotels outta bidniss.
Bidniss.
Bidniss
. BID-niss. bidniss. Oh my God did it type what I said? This is really weird. Jesus, it's typing all of this!
Oh, my God, my hands are doing it! This is so weird. It's like they're turning my thoughts into written words. They are the vehicle. They are the viaduct. They are the truth and the way. Aaaaaaaaaaaah (angels come down).
This is my hands. Hello. I am hands.
"MY HANDS" are huge. In the old days, they used "f" for "s." Okay, that's

What? POkay, I have to go lie down.

/cetner> If anyone has a quesadilla, please leave it in the commentf fection.
---
hppp""ww.thosearemuskrats.com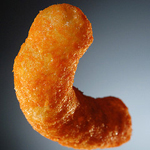 More Blogs