Although it's hard to see from here, the Universe is rich with life. Too rich, in fact. An awful lot of that life is effectively a nuisance to greater, more powerful beings. It's a lot like the way we feel about insects or algae. Mike is here on Earth to determine the worth of humanity. He's been here these past 12 years to evaluate us. He's done that by living among us, working with us, and now, even marrying one of us.
Stunned silence. Karen looks at Mike. He shrugs.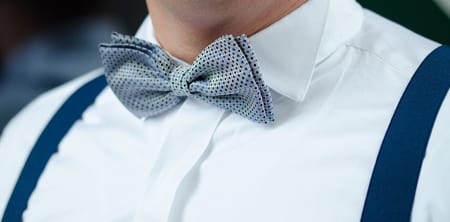 Tonic-Pics/Pixabay
"It never came up."
Long ago, Mike explained to me that his mission would be done on the day he took a wife. This day. I thought that was weird -- kind of cruel, in fact -- but as I've learned over the years, Mike is an amoral being of pure energy whose own understanding of decency is unknowable to us.
Mike glows a little bit, just to punctuate that thought. I raise my glass to him.
I've watched Mike carefully these many years, trying to guess how he might decide on this, our Judgment Day.
I smile at Mike. He smiles back.
And it's not good, folks. It's not looking good for humanity. We're just so awful to each other. This isn't a surprise to you. There's the racism and the sexism and the homophobia and every other type of discrimination you can think of. Some we're still inventing. We kill people with remote-controlled planes, shoot kids in the street, and make simple lifesaving drugs insanely expensive.
And those ducks. Mike and I fucked up those ducks so bad, folks.
Mike wordlessly mouths "We fucked them up so bad" while someone in the audience nervously laughs.
2554813/Pixabay
No. It is NOT funny what happened to those ducks. Never laugh.
I'm deadly serious. We're going to be annihilated in a matter of minutes. I'm not even sure if that's the right word, actually. I think it's more like a removal from the fabric of a 12-dimensional manifold.
But I'm going to stop him, folks. With your help, I'm going to convince Mike of humanity's merits, right here.
A smattering of applause.