Three episodes later, in "Development Arrested", Lindsay, Michael's sister, discovers that she was adopted and that she is actually three years older than Michael, making her 39 years old. A regular show would've ended the connection there, but Arrested Development has enough weird lore to make J.R.R. Tolkien shake his fists at god. It is a bounty.
In "Family Ties," Michael finds a photo album with pictures of a blonde little girl named "Nellie" (who appears to be approximately three years older than him). Lindsay, constantly unable to comprehend normal human compassion, comments about the girl's nose.
20th Television
Remember this. It's pretty important important. It's not just a throwaway insult, because the day that the AD writers start making shallow humor is the day that we rip the mask off of Mitchell Hurwitz and find the real Mitchell Hurwitz bound in his own cellar.
The birth certificate for Nichael Bluth states that her parents are George Bluth, Sr. and "Jessica Tamarisk." So this is an illegitimate child born from one of George's many love affairs. We can infer this because George was a sexual Tyrannosaur who would sleep with anything that brought him coffee. "Jessica Tamarisk" also has to be an alias name, because ...
The Mystery Of Jessica Tamarisk, The Ostrich Woman
To understand how detailed and important this is, you first have to know what "Tamarisk" means. It's a plant that is known for its "ostrich-like" plumes. "Jessica" is also a Hebrew name meaning "wealthy" or "rich." So the name "Jessica Tamarisk" translates to "Rich Bird."
The mystery of Jessica Tamarisk was ended when the show was cancelled prematurely in season three, leaving almost four people distraught over never getting the closure they desired. When the show started back up seven years later, it seemed as though they completely ignored this plot thread and dropped the ball. But this is Arrested Development we're talking about. It doesn't drop balls; it subtly chucks them at your head until you're smart enough to get its shit.
Season four has a strange obsession with ostriches. Littered throughout are many references to this loud, obnoxious bird. But what could they possibly be a metaphor for? If the "loose seal" was about Lucille Bluth (aka Lucille 1), then I daresay that ostriches are a metaphor for Lucille Austero (aka Lucille 2) -- the loud, obnoxious bird next door.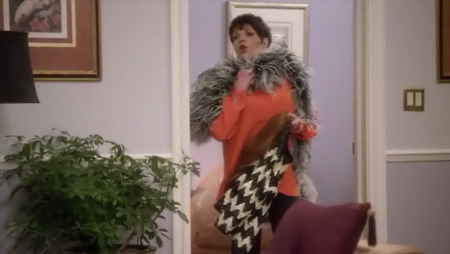 20th Television