Son of a b***h! Of course! It's the parents! That is exactly the kind of bullshit parents would do, isn't it? I mean, it's not like he's saying he rode one, or hell, that he's even seen one, because Mattel can't release them. Nobody gets hoverboards! f*****g parents!
Goddamn you! GODDAMN YOU TO HELL, PARENTS!
And so for, let's face it, way longer than you should have, you too probably secretly believed that hoverboards were sitting in a warehouse somewhere like at the end of
Raiders of the Lost Ark
. Forever locked away in a nondescript wooden crate marked "Too Dangerous (For Kids)." A large wooden crate, abandoned and forgotten... that hovered tantalizingly just inches off the ground. I'm an adult  now (sort of) and somewhere along the line I let go of that hope, but I've still held onto the vague sense of disappointment to this day. However, being an adult in the age of technology, there was now something I could do about it. I could now find out exactly how close we are to having real live hoverboards and, more importantly, find out who the
m**********r
was that first started the "they're real, but too dangerous for kids" rumor, and hopefully drag him screaming into Hell with me (I have no illusions about myself; I'm a complete bastard with poor-impulse control. I'm going down there, probably pretty soon, and the best I can hope for is a deserving travel companion). And you know what? I found him. Quite easily. It was not hard at all to uncover, I'd just never thought to look for the bastard. The guy that first started it all? The insecure little p***k who had to lie for attention? I found him. It's Robert Zemeckis.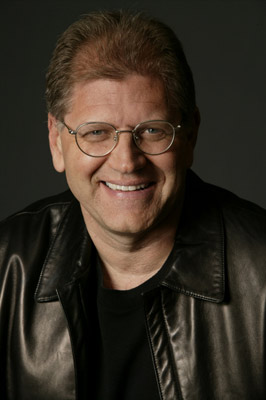 Look at him. Even now trying to lie... about being bald.
That's right. The director of
Back to the Future II
. And no, this is not backhanded blame for some crap like "he popularized too cool a concept." He actually did it. Every word of that now infamous lie first came from his lips. Apparently tired of being asked how the special effects were done, Michael J. Fox said that Zemeckis started answering those questions with "what do you mean, how did we do it? It's a real hover-board. It flies. Michael [J. Fox] just practiced a lot." And listen, I don't know about you, but I'm not going to call Michael J. Fox a liar. Michael J. Fox is literally the most lovable man on earth. He is equal parts underdog and superhero. He is the adorable, pixie-like champion of the common man, and he is bravely, humorously facing down one of the worst diseases on the planet. If he ran for president of the American people's heart, he would win by a landslide. So you know what? I'm going to trust him over Baldy McDickhead up there.