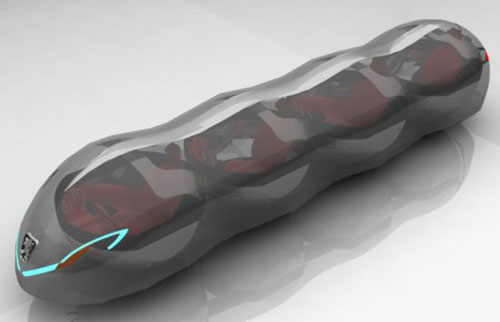 "I see absolutely nothing wrong with this design, Jenkins. Though you are, of course, aware that my mental condition causes me to see nothing but penises, right?" As you probably guessed from that image, the Globule can shift its shape to accomplish a variety of purposes. For example, in parking mode all four pieces stack vertically, so that the driver's pod is the only part actually touching the ground. Clearly, this erect shape is perfect for fitting into tight spaces that would otherwise be uncomfortable for all involved. Conductive Skin Ink
Bare is the first non-toxic,
skin-safe conductive ink
. It essentially transforms the human body into a functioning circuit component which, despite being the entire reason robots killed people in
The Matrix
, is actually pretty neat. Although right now, Bare is mostly used for performance art pieces (if you're not familiar with the art world, that's OK: "Performance Art" is what pale men named Heinrich call it when they strip nude and yell at passersby about stuff like "societal amorality" and "machine-emotion"). The conductive ink can be used for more utilitarian and entirely practical purposes… like playing the naked lady piano!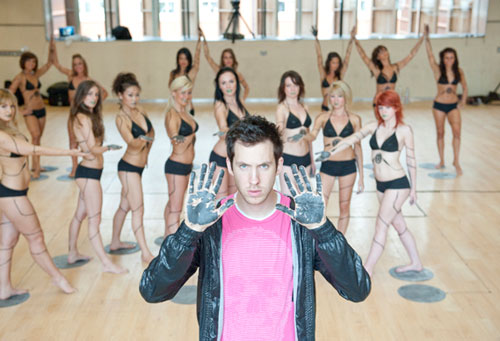 "I am a musician. Women are my instrument. No, for realsies; I'm not just being a dick here." In order to hock musician Calvin Harris's new single, Sony Music set up a human synthesizer using Bare-painted bikini models instead of keys. Mr. Harris performed his song by touching hands with each model in turn to complete their circuit, thus activating the conductive pad they were standing on and triggering their pre-assigned sound. That's right: Sony Music advocates using women like inanimate objects. So don't be surprised when Sony Pictures starts using whores as camera mounts and driving nails into their sets with the skulls of loudly protesting skanks. Explosive Energy Drink
Inspired by the video game,