Qualifications:
You've watched that one episode of I Love Lucy a thousand times, and every time you wish Ethel would just let loose and flood the vat with mother's own lemonade.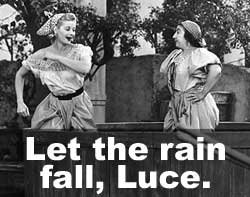 You pee in the bath.
You don't care if hair ever grows on your legs below the knee ever, ever again.
Perks:
You may be knee-deep in old urine and animal grease all day, but at least the prolonged exposure to ammonia fumes will ensure your life is a short one.
Your legs are preemptively guarded against all manner of jellyfish sting.