wed to his neighbor's dog
, under the assumption that it would prevent him from being eaten by tigers. This is all because the boy grew an abnormal tooth on his upper gum and in his village abnormal tooth growths are taken as a sign of poor orthodontic health, and all of their dentists just happen to be deadly, deadly tigers. Well, that's not exactly true, but it makes about as much sense as their actual reasoning: Extra teeth are simply a bad omen that makes one more prone to tiger attacks. This village's tribal god apparently really digs on beastiality, and a surefire way to ensure his blessing is to marry an animal. Luckily the marriage is not recognized by law, so the boy will not have to file for divorce in order to take a human wife--which is good, because the alternative would have been the saddest thing in the world: Puppy divorce.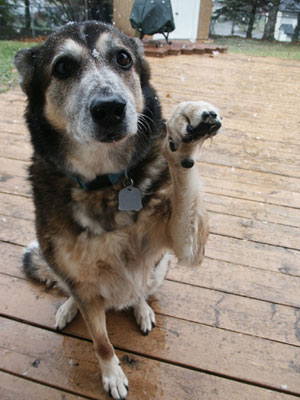 "Sometimes I forget that I don't wear the ring anymore. Sometimes I forget…"
Metal is about being a badass, being terrifying and being sexually perverted to a degree that would frighten Alfred Kinsey into a convent. I'm pretty sure that an entire village so terrified of the threat of tigers that they married a child to a dog covers all of those bases nicely.
Advantage: Tigers.