The creator of eye gazing parties, Michael Ellsberg, claims that his invention is a great way to "Meet Tons of New Singles Who Want to Meet You, and Be the Life of the Party." How will you be the life of the party? By looking into your partner's eyes and doing absolutely nothing else. We're told "the pairs switch up every two minutes, for a total of 45 minutes," suggesting that Ellsberg is as bad at math as he is at partying. But don't worry, it won't be awkward, because there will be "inviting beats in the background," which hopefully means "Hungry Eyes" on repeat.
Those of us who find extended eye contact with strangers uncomfortable (and I'm going to go out on a limb and guess that's basically everyone reading this) would disagree with Ellsberg's claim that eye contact is the "Cadillac of icebreakers." Unless he means it's like actually driving a Cadillac over thin ice, and under the ice you can see the Arctic piranhas gathering. Their teeth glimmer in the bright winter sun. They hunger.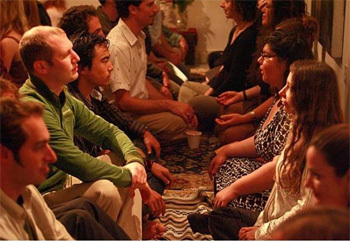 Mark Costantini/The Chronicle
"I can tell by your cold and unfeeling shark eyes that you are indeed the life of the party."
But don't worry, the party's not all serial killer training. After the 45 minutes are up, you switch to afterparty mode, where the drinks flow and the music shifts to "luscious beats vibing." That's how you know shit's getting real. At this point, you can talk to the owners of the irises you memorized, allowing you to exchange contact information or, more likely, ask each other what you were thinking about while you eye-fucked.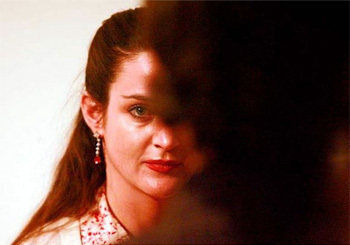 Mark Costantini/The Chronicle
"This music sure is luscious, wouldn't you say? I'm sorry, where are my manners: My name's Chad and I'm a registered sex offender."